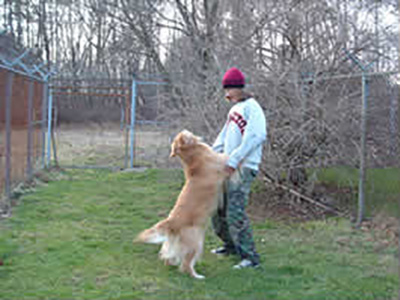 Boarding
---
Various size accommodations are available both inside and outdoors depending upon your dogs' individual need. Indoor accommodations include central heat and air conditioning, background music, and Steri-lon bedding (non-toxic, non-allergenic fleece). Large individual shaded runs and grass paddocks are available for your dogs to enjoy the fresh air. We also offer individual walks and play times with other dogs or with staff members at an extra charge. We always have various premium foods available or will feed your dogs' individual diet and dispense medications as required.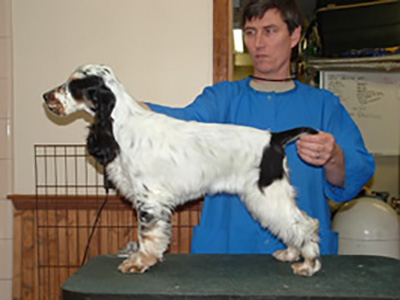 Grooming
---
All breed professional grooming is available to help your dog look and feel their best. These services include bathing, nail trimming, and clipping/scissoring. Hypoallergenic and 100% organic shampoos are available.
Hand stripping for wire coated breeds is also available. With Jim being a licensed AKC handler with years of experience in terriers the dogs that are hand stripped are done properly with attention to breed specific detail.